erp
PRODUCTIVITY
Tools like internal communication & timesheet improves productivity of the company. Tools like events, email marketing, survey helps in organizing your business communications.
Communication
Enhance team communication. Drive discussions between employees, managers, and all levels of your company. Get an overview of the topics being discussed and all the new messages in the module's news feed.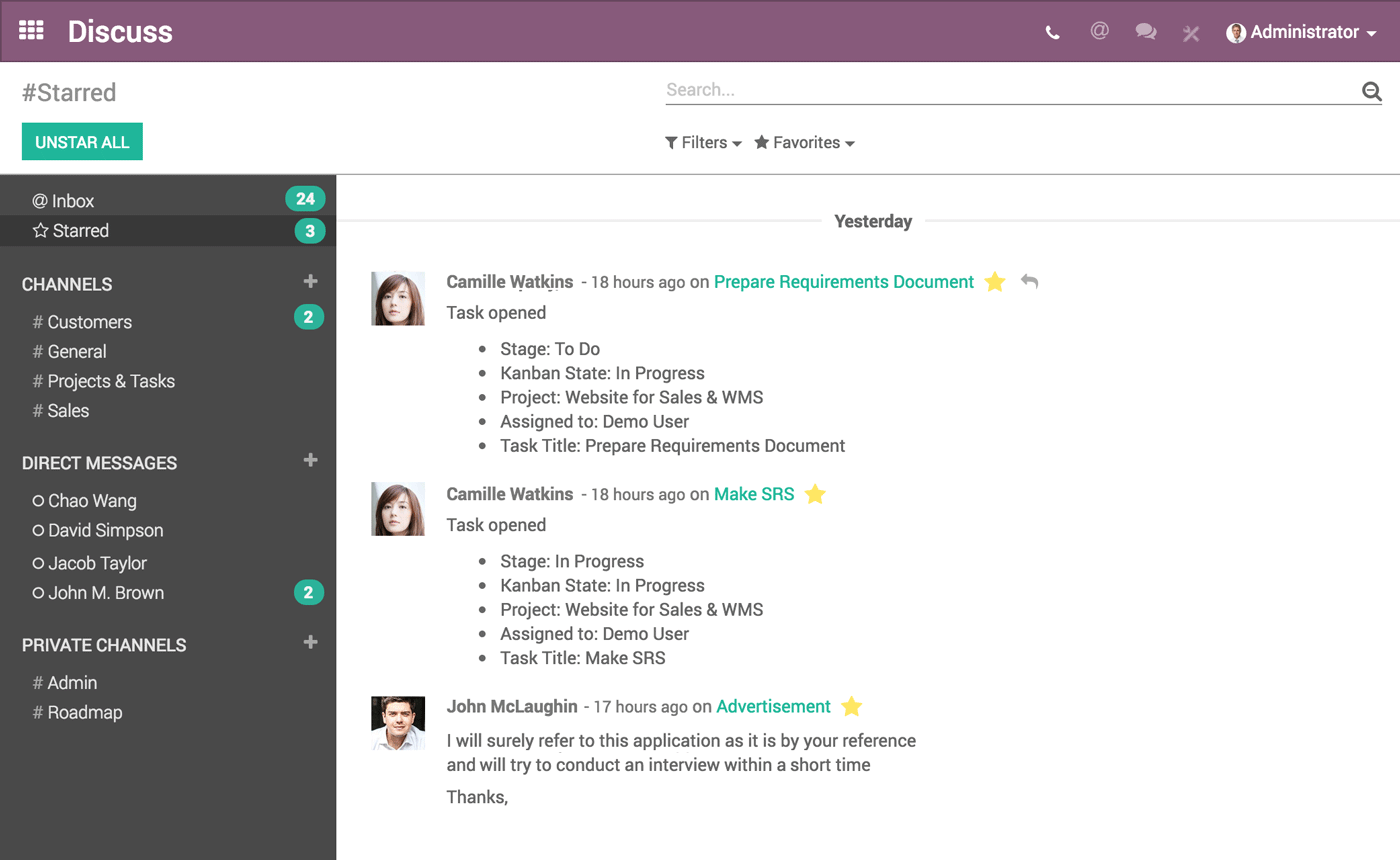 Timesheet
Track time, Forecast Productivity. Track your team's progress, Keep your projects profitable, Invoice timesheets to clients.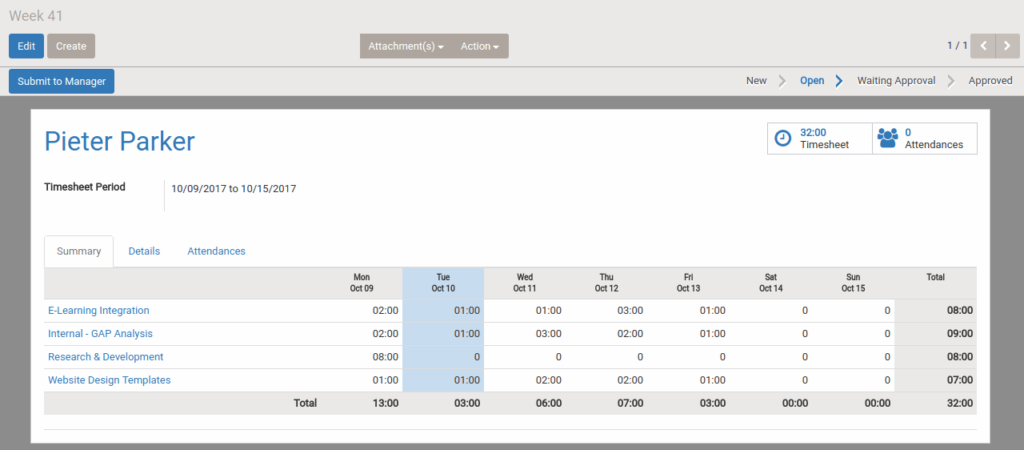 Email Marketing
Email Marketing made easy. Build awesome campaigns. Get accurate and real-time statistics on every email sent out. Easily track your open rate, bounce rate, click-through rate and improve your overall marketing strategy. Follow the opportunities generated and track the expected revenues.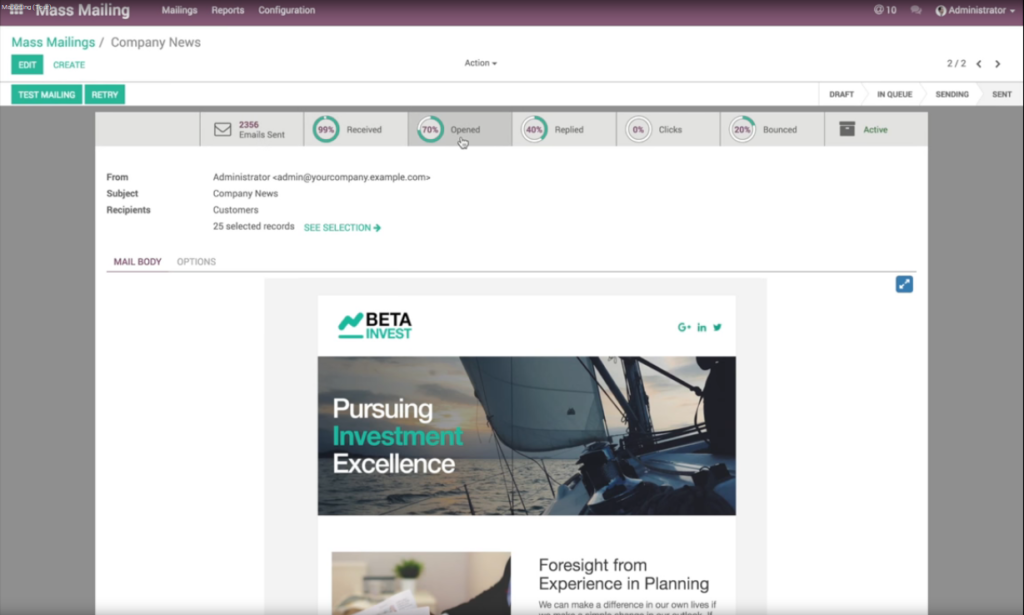 Events
Create on-site & online events. Manage event registration and online ticket sales. Automatically display the agenda for your event with a clean and polished design directly on your website. Allow your visitors to easily search and browse through your published event schedule and quick filter by date, locations, tags, and speakers.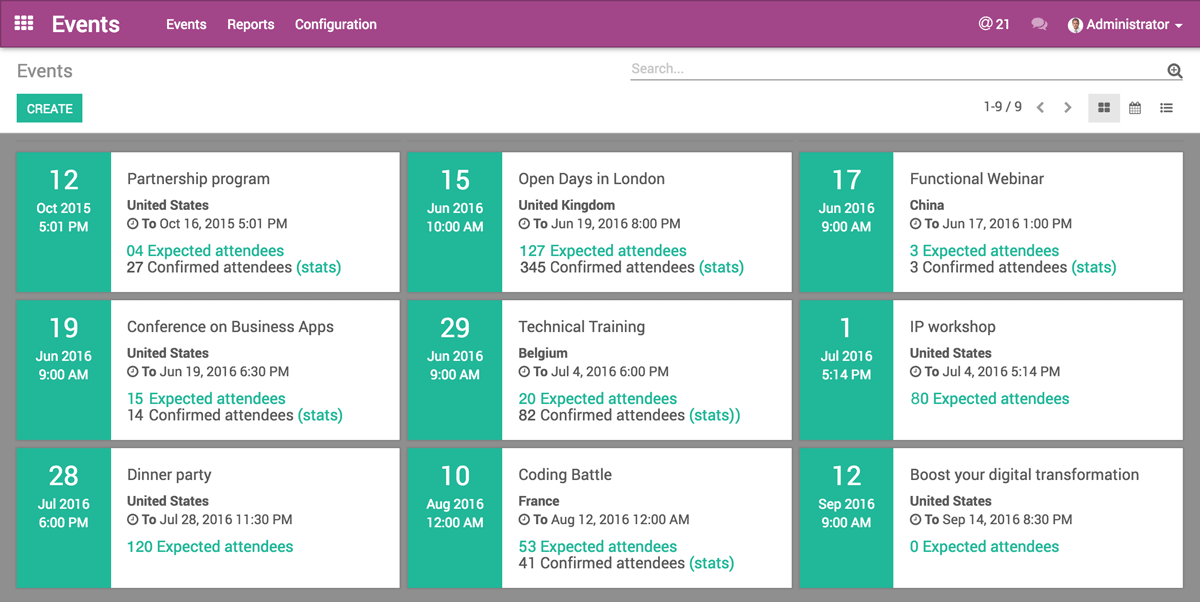 Survey
Easily create appealing online surveys. Create appealing and clear survey forms. Run your statistics, measure response rates and extract the analysis in a few clicks.