erp
OPERATIONS
In an increasingly competitive world, it is important and vital for every company to be as efficient as possible. Equipping the operations with a series of tools can help to increase the efficiency and therefore the profitability of your business. By using integrated applications, you avoid the time and error of re-encoding between platforms, possible data losses, etc. All the operational activities of your company can be measured using odoo accounting modules, production, project management or timesheets to organize, plan and measure your activities.
Accounting
By far the most beautiful and full featured accounting software. Odoo accounting allows a better way to collaborate with your accounts, your customers and control your suppliers.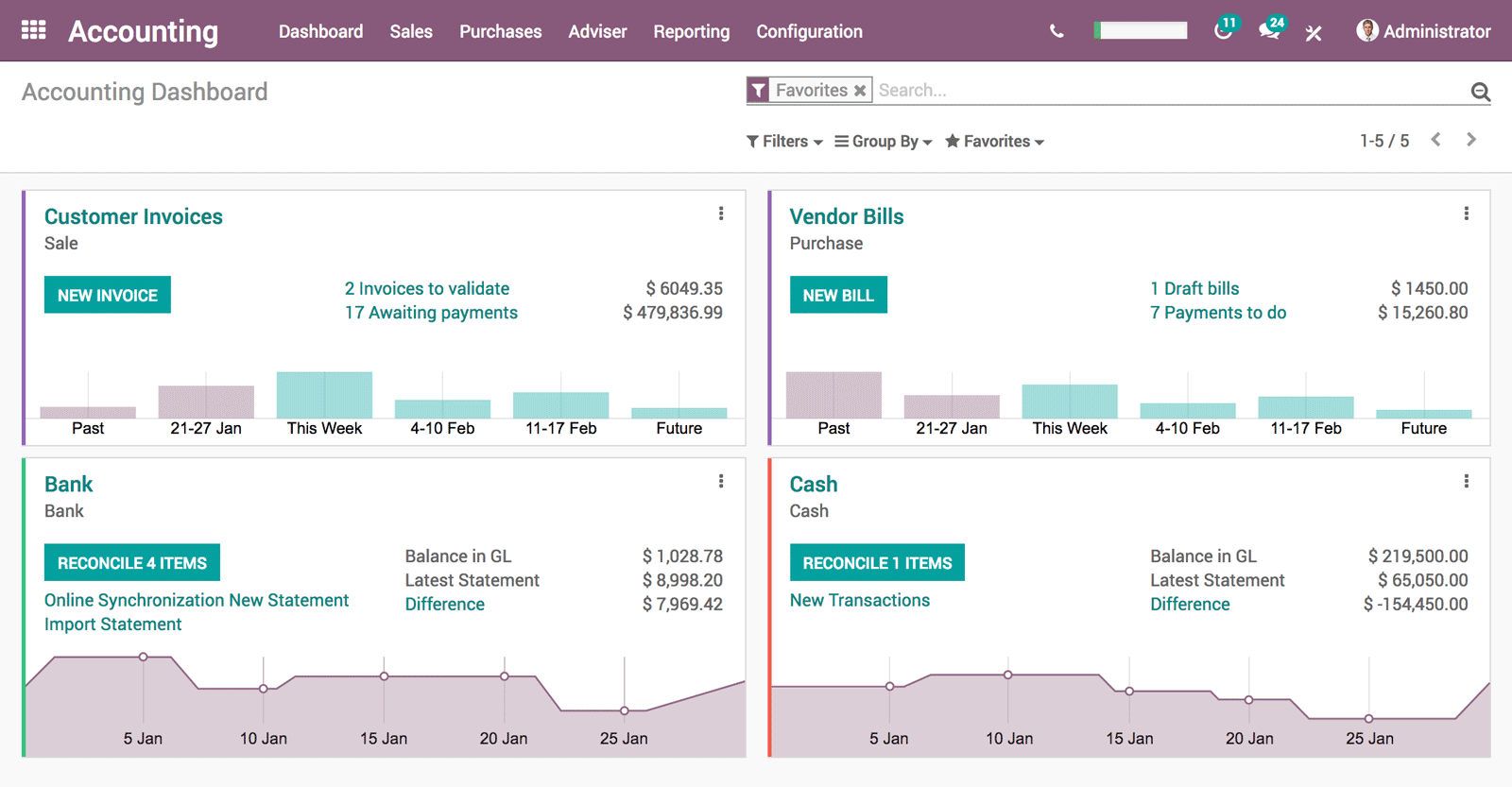 Purchases
Automate requisition-to-pay, control invoicing, automate procurement propositions, launch request for quotations, track purchase orders, manage supplier's information and control products reception.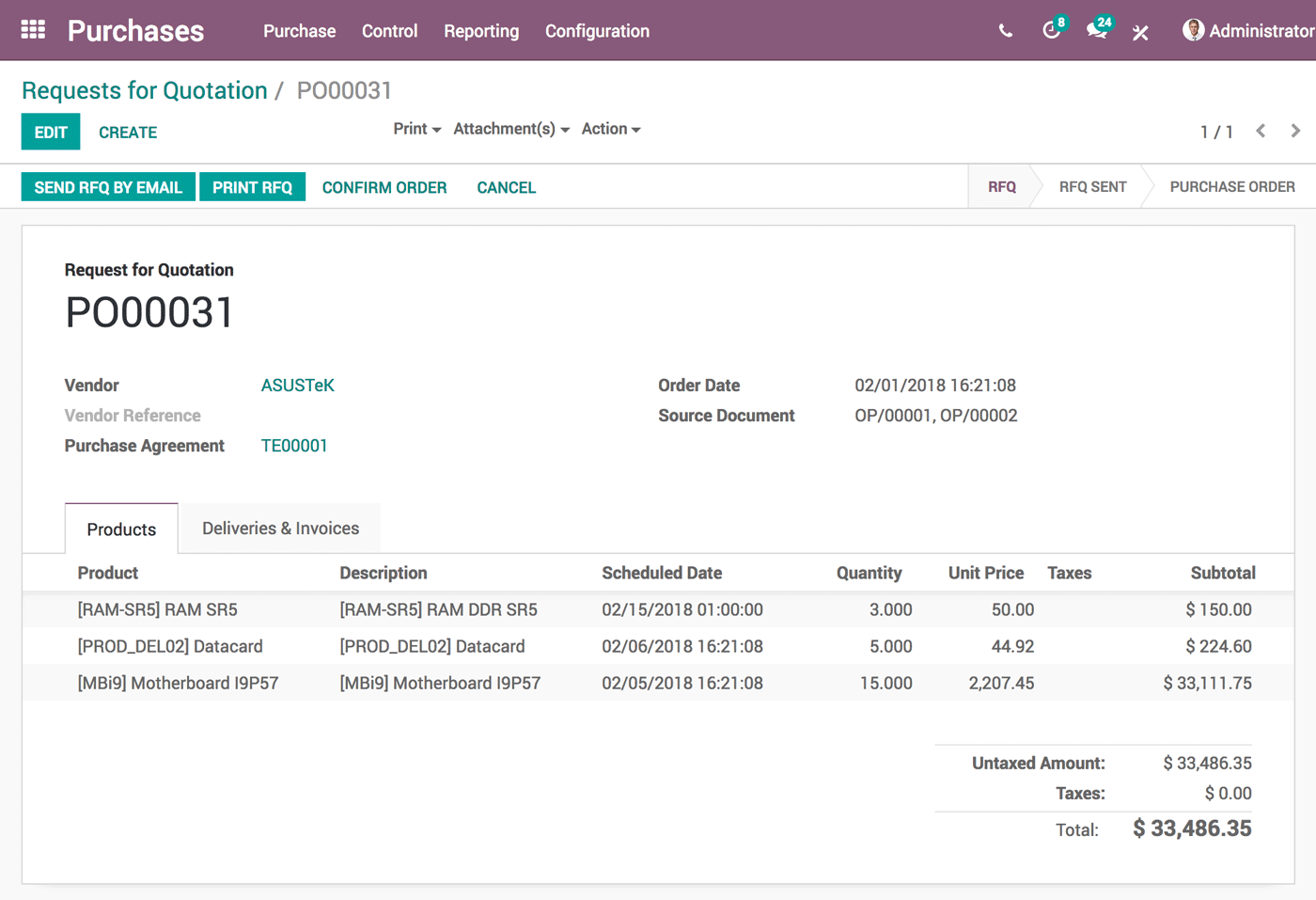 Project
Incredibly flexible and easy to use. Odoo's collaborative and realtime project management helps your team get work done. Keep track of everything, from the big picture to the minute details, from the customer contract to billing.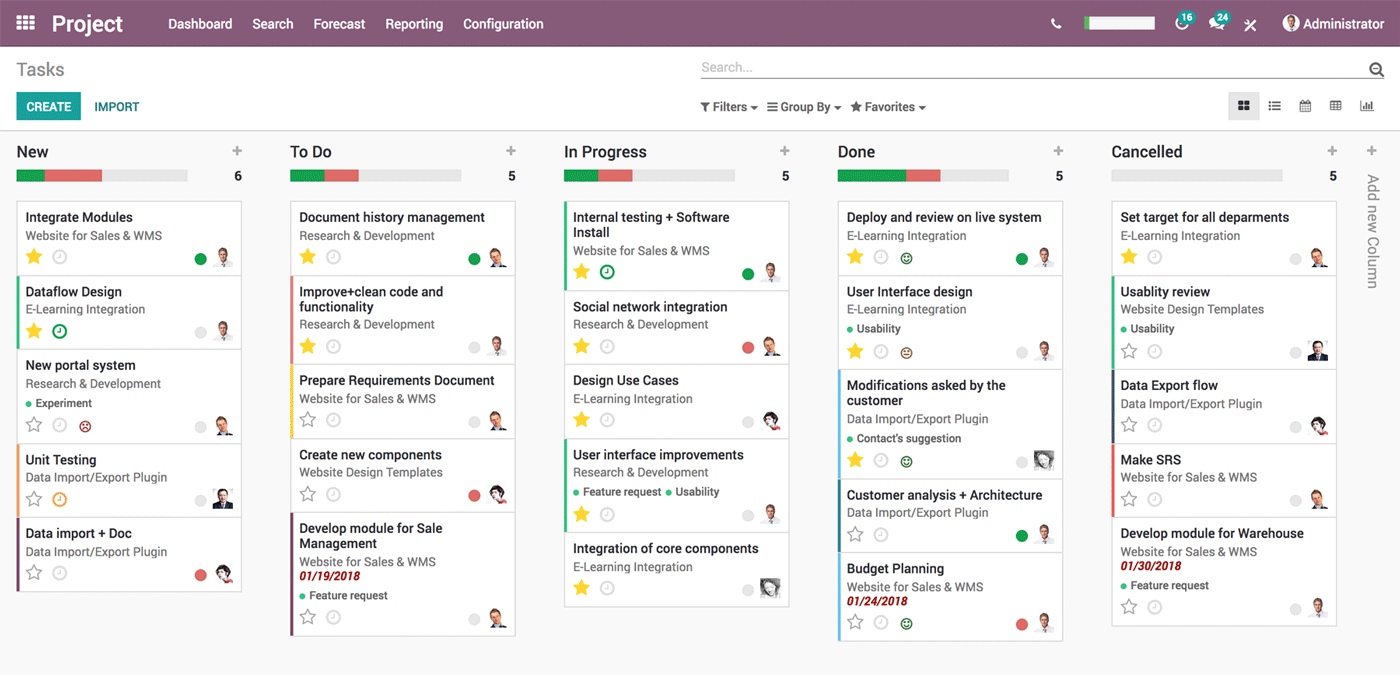 Production
Manage bill of Materials, Plan Manufacturing Orders, Track Work Orders. Get all your assembly or manufacturing operations managed by Odoo. Schedule manufacturing orders and work orders automatically. Review the proposed planning with the smart kanban and gantt views.

Inventory
Decrease your process times, automate transactions, reduce your stock levels and get complete traceability on all operations with the Odoo double entry inventory system.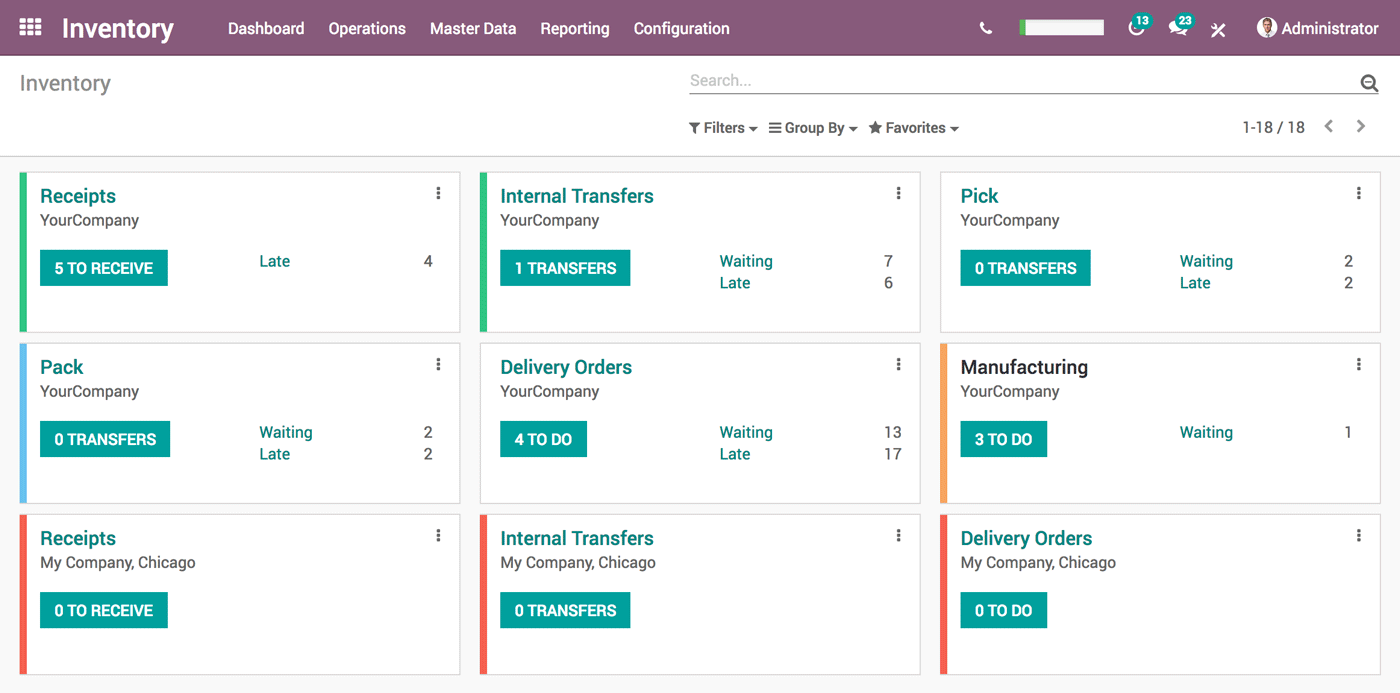 Human Resource
Get all your HR operations managed easily: Recruitments, Appraisals, Timesheets, Contracts, Attendances, Payroll etc.