Stock Take Report Backdating
Export Product Stock in Excel
Back dated Stock Report for all Products in each warehouse
This module introduces a new xls report printing feature under Inventory Reporting – "Stock Take by Date".
The action will pop up a wizard in which user can input any date from past.

Print action will generate the xls report and the user can click and download it.

The report will calculate quantity on hand of the products based on the user input date and dates in stock moves.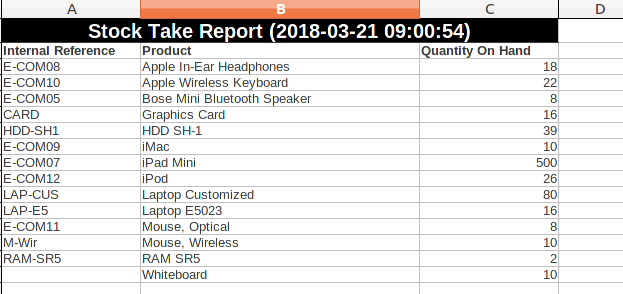 Please refer link to the module in Odoo Apps.
https://apps.odoo.com/apps/modules/11.0/bt_stock_take_report_back_dated/