Payment Summary Report
This module introduces a new xls report inline with the standard Odoo invoicing and accounting apps.
The report is a summary of the payments registered against each invoice in the system.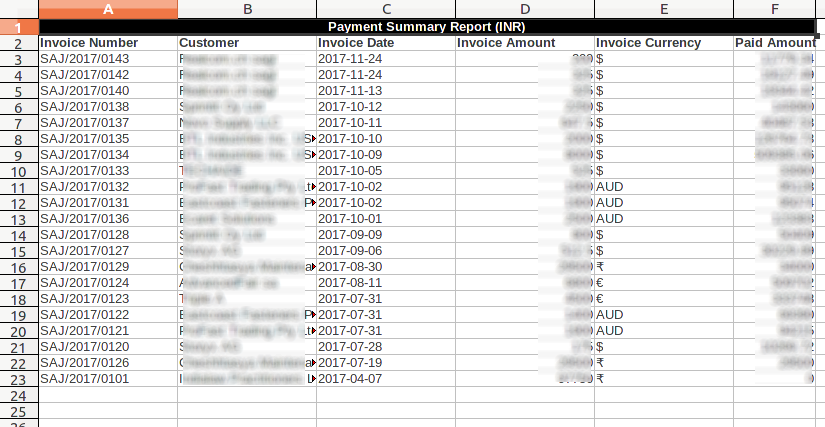 User can generate separate reports for each payment currency in a multi currency enviornement where customer payments are collected and accounted in currency based heads.
Additionally the report groups and displays the total payment made by each customer during the selected period.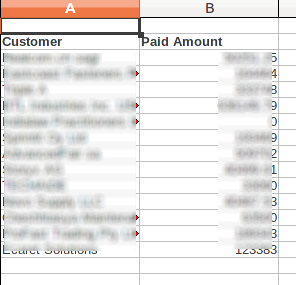 The report generation window allows users to specify the time period (From and To dates) and choose the currency.
The "From Date" is defaulted to the opening date of the financial year, while the "To Date" would be current date

Please refer link to the module in Odoo Apps.
https://apps.odoo.com/apps/modules/11.0/bt_payment_summary/