Message history in chatter emails
The module introduces two additional messaging options in the chatter area of Odoo forms. "Send a message" and "Log an Internal Note" are the messaging options available by default. The new options "Answer" and "Answer without attachment" allows user to send emails by including the entire history of communications associated with the record, just like a regular email thread which quotes previous communication history at the bottom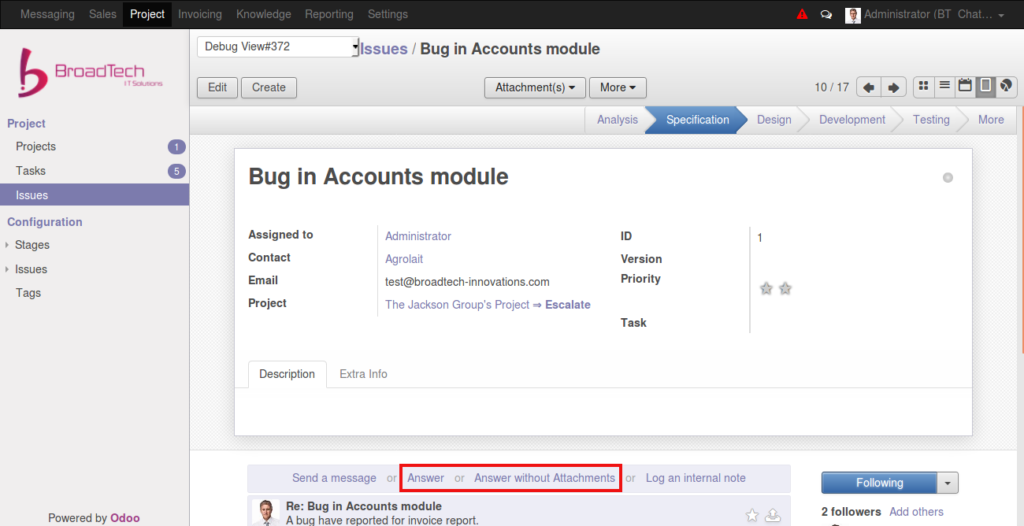 "Answer" option loads all previous communications to the message compose window, under the string "Message History" after the signature part of the compose form. It also loads all attachments associated with the record.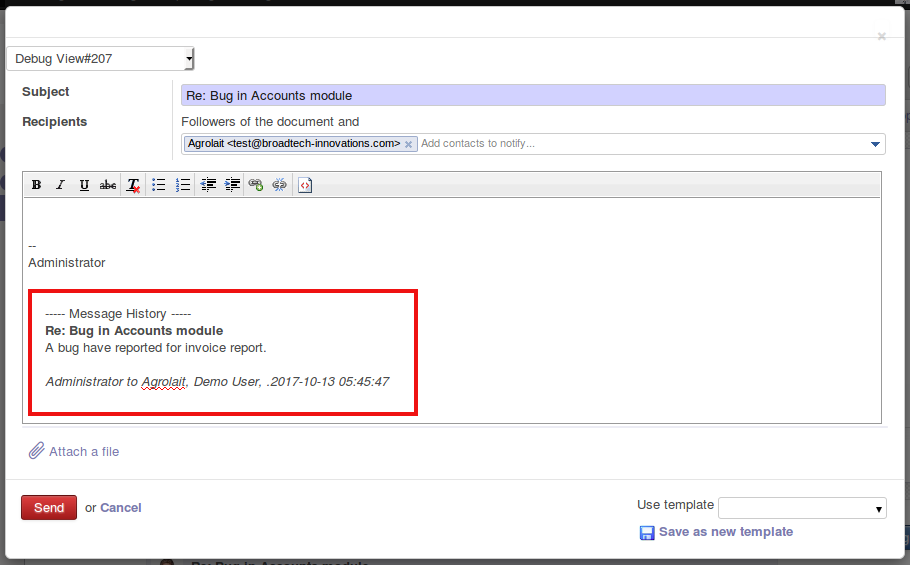 This shows the screen shot of the email inbox, in which we receive the email with history.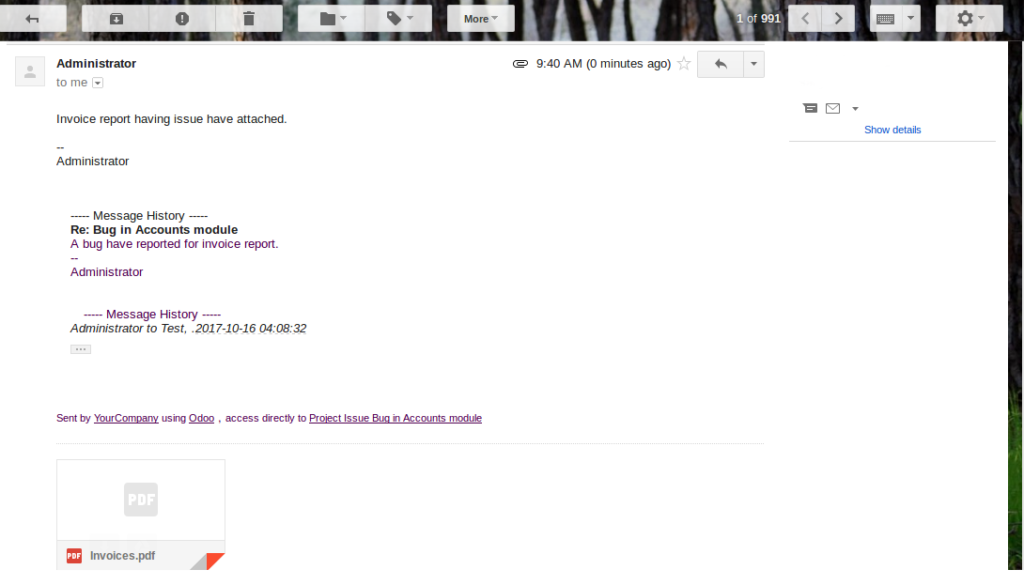 Please refer link to the module in Odoo Apps.
https://apps.odoo.com/apps/modules/8.0/bt_message_history_chatter/