HR and Admin Activity Tracker
The activity tracker app from BroadTech IT Solutions helps organizations to manage their activities related to Human Resource and Administration departments. This feature is a light version of Odoo project management. Since the HR and Admin activities are purely internal things, the comparatively complex flows and interfaces of Project and Task managements shall be an inconvenience for related users.
A new menu is introduced under Employee Main menu as – HR Activities.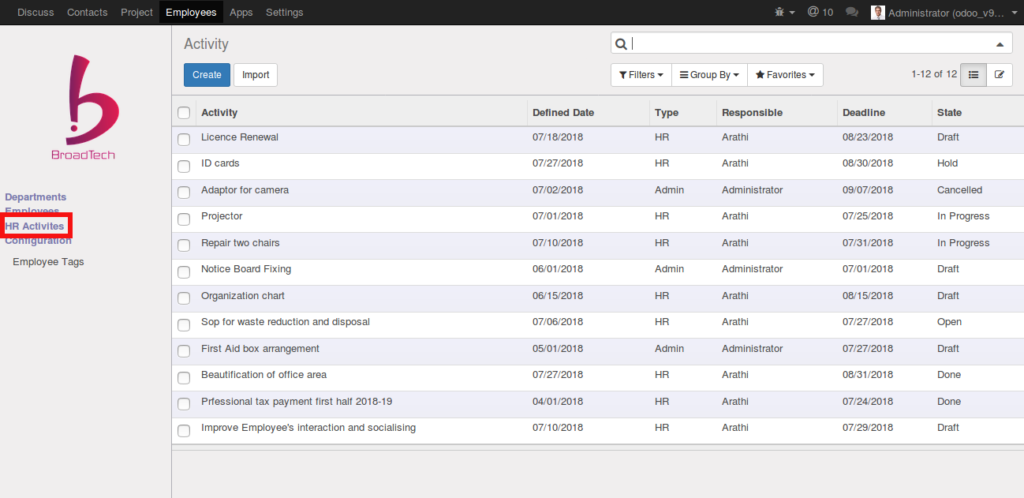 The module also features a new user Group or Role. This group can be assigned to users who manages HR and Admin users, so that they can control the status of the activities.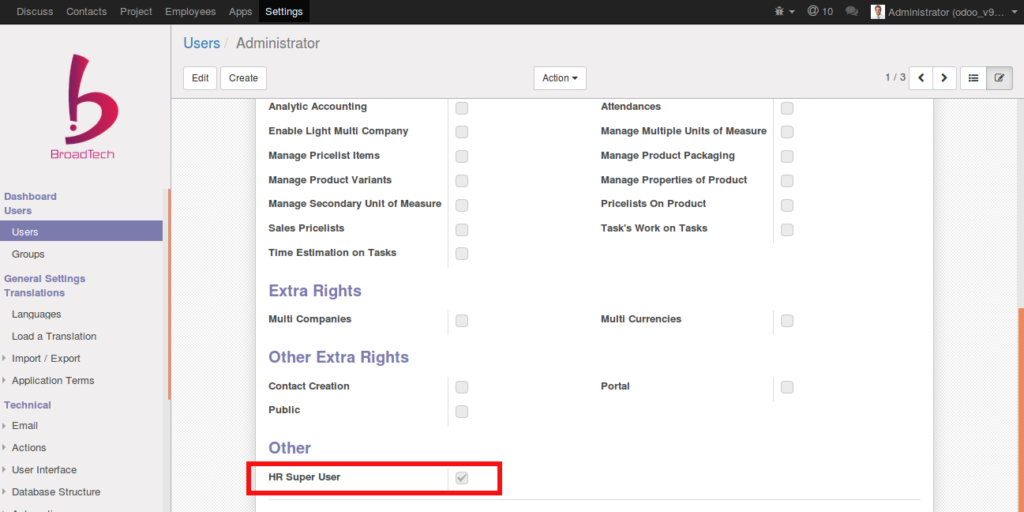 Odoo messaging feature is incorporated in the activity form to enable efficient communication. The responsible user will become a follower of the record automatically. Managers of those users can be added as followers.
The updates regarding activity logged in this area shall be sent as emails to the followers.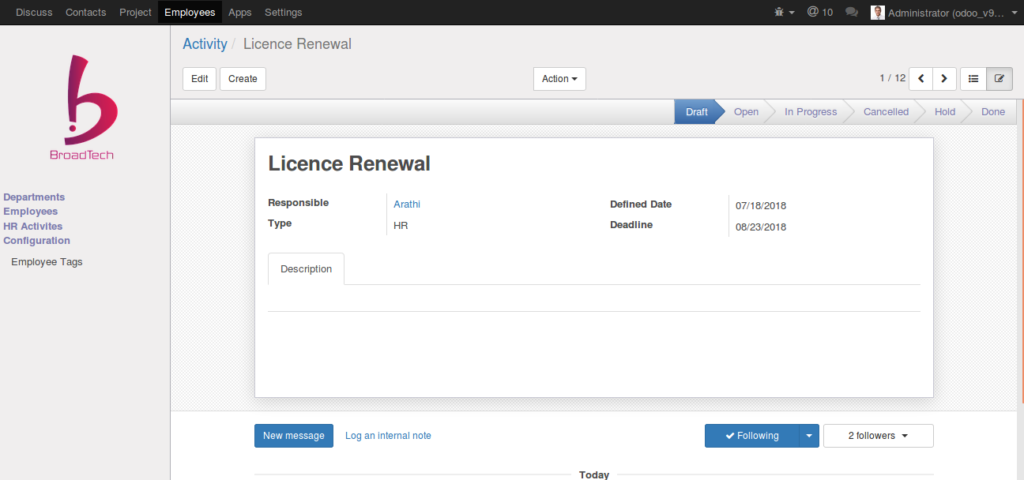 Critical information changes in the record also would be logged as messages in the chatter area.

The different group by and filter options defined in the view allows managers to evaluate the current position of the activities effectively.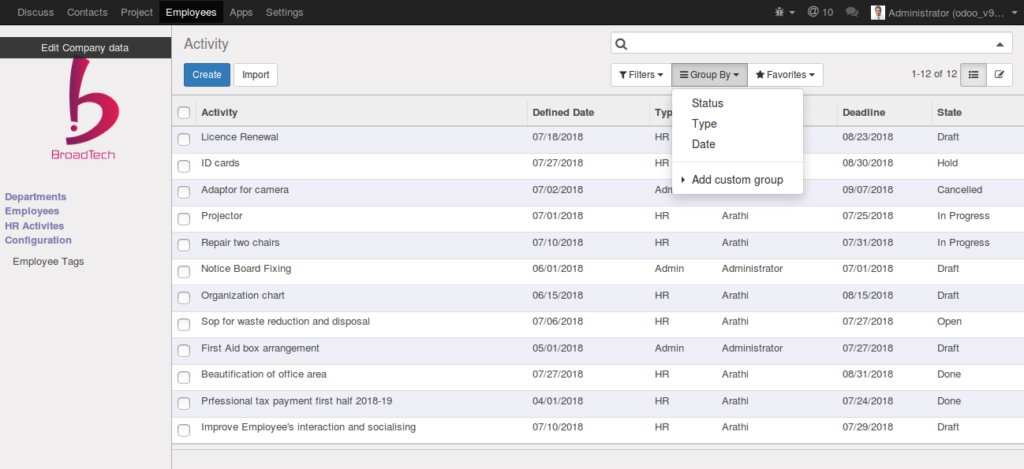 Please refer link to the module in Odoo Apps.
https://apps.odoo.com/apps/modules/9.0/bt_hr_admin_activity/