CRM – Reassign Salesperson
The Odoo CRM feature enhancement app bt_crm_lead_transfer_reassign, helps to manage lead assigning processes more efficiently. Every lead record or pipeline can be linked to salesperson who is assumed as the responsible person.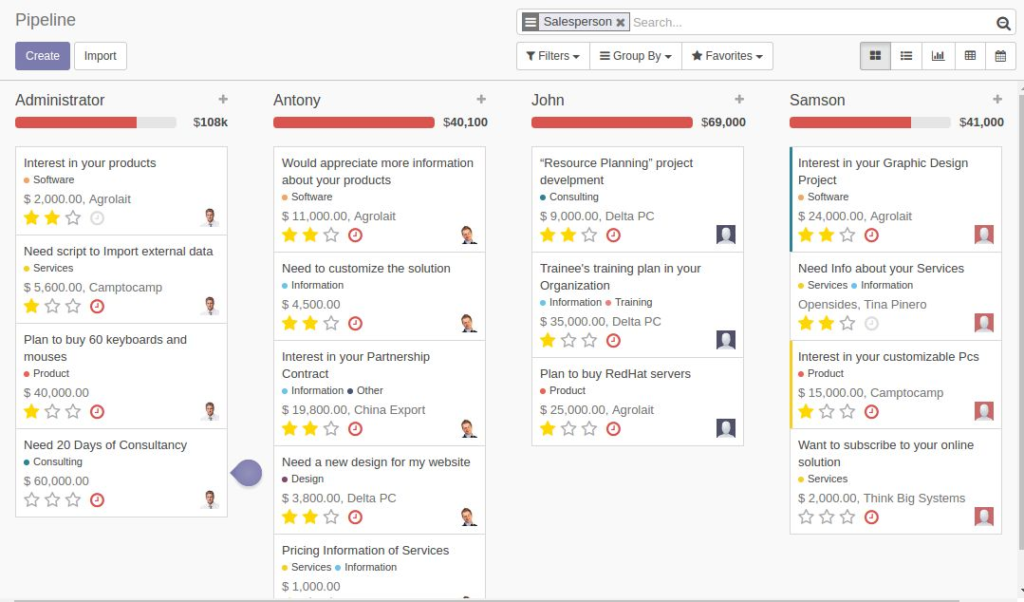 The sales manager can analyse this information using the group by feature in Odoo. If the manager wishes to remove responsibility of certain leads from a particular person during his absence or relieving and assign or distribute those leads among multiple sales persons, a single window solution is not available by default.
The "Transfer Lead" menu from this app allows managers to select a particular salesperson, review his assignments and mark new assignees one by one.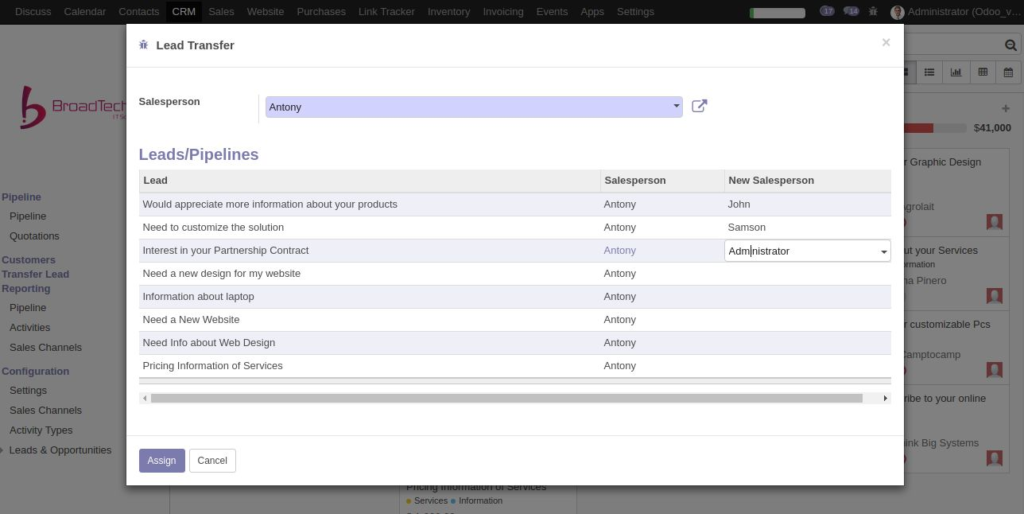 Once the re assign list is confirmed, the "Assign" action would transfer selected leads to one or multiple sales persons based on the mapping .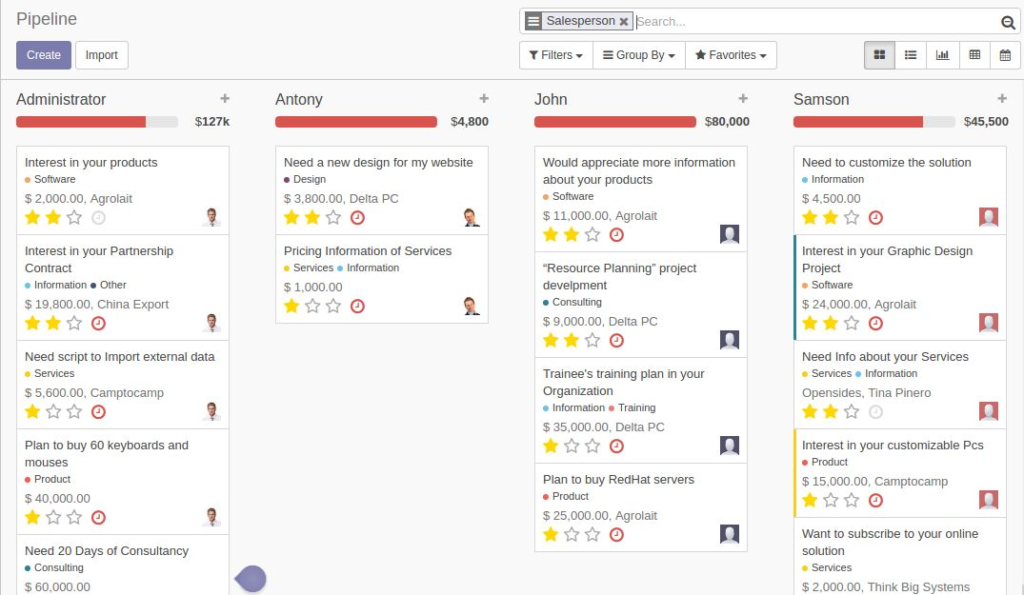 Please refer link to the module in Odoo Apps
https://apps.odoo.com/apps/modules/11.0/bt_crm_lead_transfer_reassign/