Automatic Payroll Generation
Automatic payroll generation improves the standard Odoo HR Payroll app by adding a provision to generate payslip batches automatically. The feature works with the help of scheduler.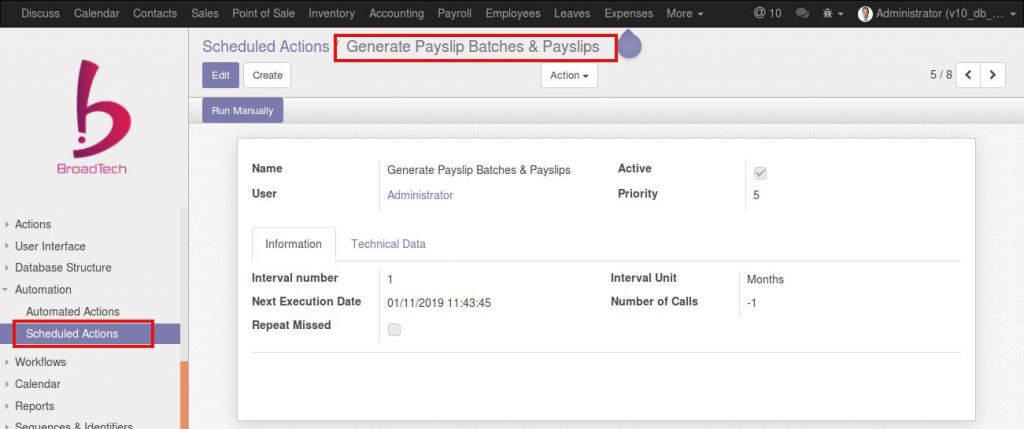 Execution of the scheduler, which is supposed to happen once in a month, would check contract table for active contracts and then create a new payslip batch by adding all Active employees.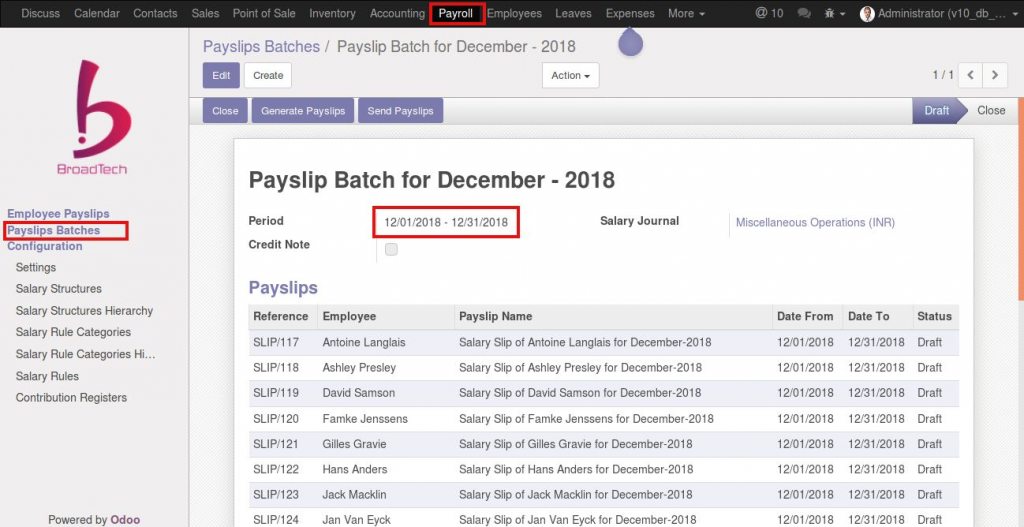 The generated payslip batch as well as the payslips would be in draft state. HR Manager or Officer can review the payslips and confirm them later.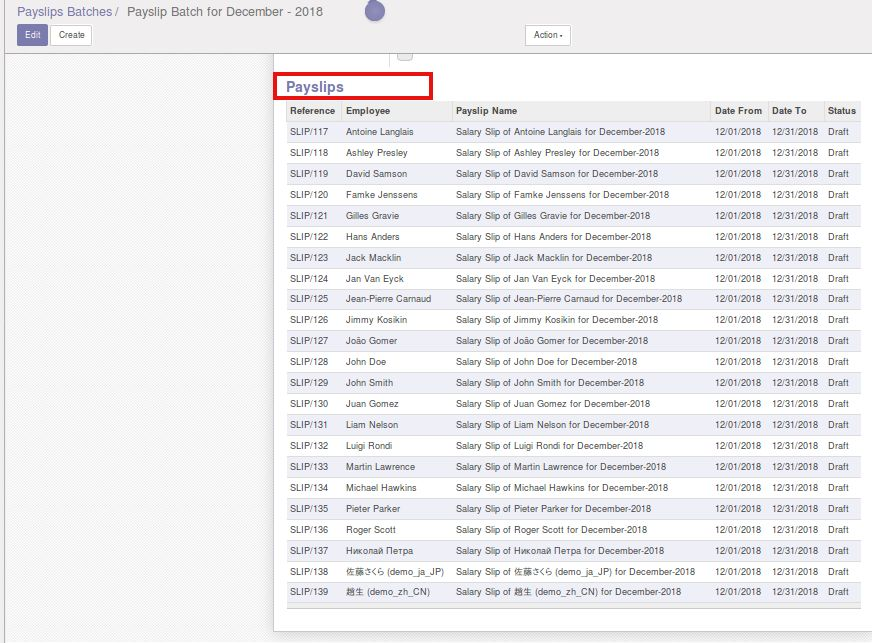 The app also brings in an additional feature for emailing payslip batches in single click. All employees would receive respective payslips corresponding the batch.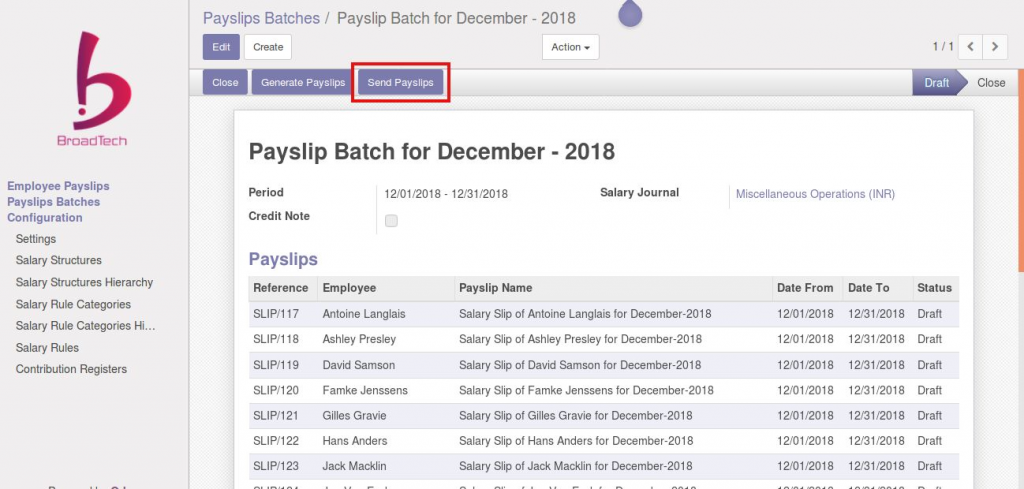 The subject and body of the email are managed using an email template.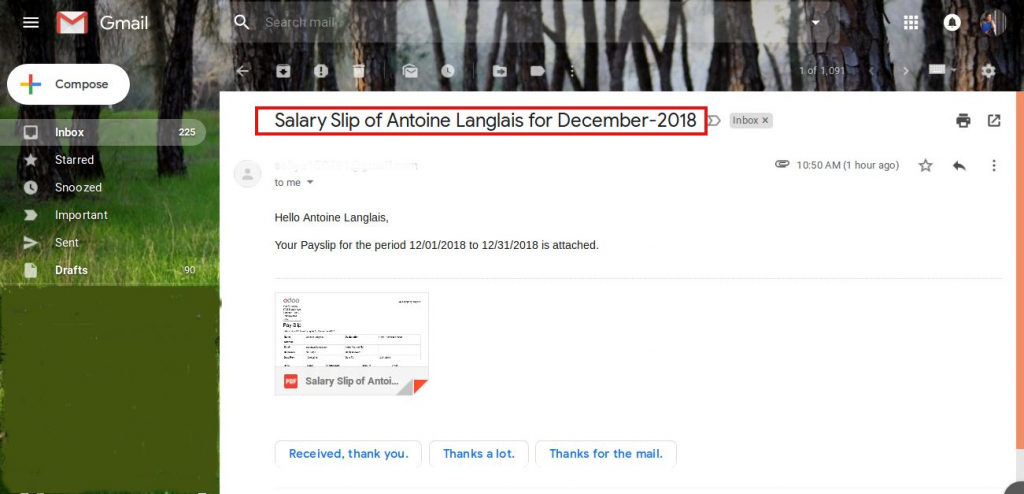 Please refer link to the module in Odoo Apps.
https://www.odoo.com/apps/modules/12.0/bt_hr_payroll_automatic/