Account Balance in Secondary Currency
Odoo account general ledger report for individual accounts shows account balance in company currency by default. If the account is corresponding to a specific foreign currency and that particular foreign currency is the only secondary currency used in transactions involving the account, balance in secondary currency (foreign currency) would be a convenient feature.

The module bt_account_balance_in_secondary_currency by BroadTech IT Solutions modifies General Ledger and Partner Ledger reports to show the balance in secondary currency.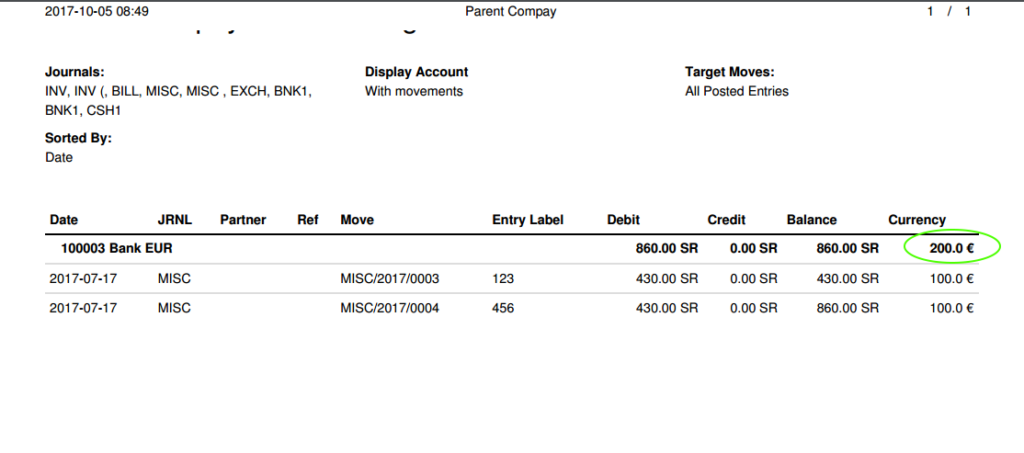 The following link provides a quick overview of the module functionality account balance in secondary currency
Please refer link to the module in Odoo Apps.
https://apps.odoo.com/apps/modules/10.0/bt_account_balance_in_secondary_currency/